Higher Education Review ›› Magazine ›› May-2018 ›› Special issue
Looking beyond the Obvious Choices
Author : Sarath Shyam, Managing Editor, The Higher Education Review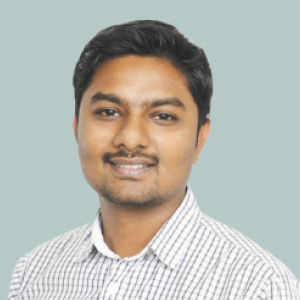 Sarath Shyam, Managing Editor
In the mid of 2013, when the Higher Education Review (HER) Magazine came into existence, the need of the hour was a neutral medium to connect students, institutions and industry stalwarts. The HER Magazine began its journey by providing exactly what the community was looking for. It featured universities, engineering colleges, business school, professors, industry experts, students and many more. While the print edition of the magazine reached its readers through bookstalls and stands, the same content was made available in its exclusive online portal 'www.thehighereducationreview.com.'

The overwhelming feedbacks received from the institutes, people from the industry and all other stakeholders after the inaugural issue inspired us to strive further. In the further issues, we carried comprehensive information about many private engineering and management institutes across the country. Institutes like Don Bosco Institute of Management, Guwahati, Vimal Jyothi Institute of Management and Research, Chemperi and many more were obscure in the national platform; however, the expert panel of HER believed that they deserve to be in the limelight for their extra-ordinary efforts in developing much-needed workforce for the country.

In April 2014, the magazine published its first survey of business schools in India under the title 'Beyond IIMs.' While the survey gained strength every passing year, the magazine continued to bring viewpoints of more people from the industry and shared the teaching methodologies of many professors to its valuable readers. Today, the HER Magazine has become a major platform that talks about the concerns of the education industry, the philosophy of various institutions, their expertise, the perspective of industry about the education system; in a nutshell, a perfect resource for millions people looking for the right information about their study destinations.

Now, May 2018 is again a proud month for us. In this issue, we release the 5th edition of 'Beyond IIMs � B-School Survey.' As usual, the nominations of management colleges to participate in the survey were high and our team has done an excellent job to identify the Top 100 B-Schools in our Nation. We have also identified 'Top 10 Emerging B-School in India' as a part of this annual survey. On the cover, we feature Athena School of Management, one of the few business schools in the country with an education model that constantly evolves to meet the current opportunities and challenges in the corporate world.

Enjoy Reading.