Higher Education Review ›› Magazine ›› June-2018 ›› Special issue
Lovely Professional University: The Valley of Big Thinkers
Author : HER Team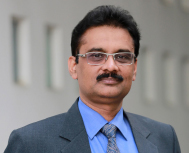 Ashok Mittal, Chancellor Lovely Professional University
With 200+ professional programmes in 40+ disciplines, 3000+ faculty members, annual intake of 15, 000+ students, 3000+ international students from 70+ countries, 200+ international tie-ups, and above all, 50, 000+ alumni members working in 150+ countries, Lovely Professional University (LPU) located in Phagwara municipal corporation of Punjab, is the largest of its kind in India. The campus of LPU is indeed a mini township with extraordinary academic facilities, including an eight storied library and research block; plenty of workshop area; India's first IMac Lab; hostel and accommodation facilities for over 22,000 students; a shopping mall; numerous eateries; ATMs, Banks, Post Office; and various other on-campus facilities for students to grow and accomplish their goals. "We have one of Asia's largest fully Wi-Fi campus with unparalleled infrastructure to any of the universities in India. There is separately a Division of International Affairs to support International students," claims Ashok Mittal, Chancellor, Lovely Professional University.
Since its inception, LPU has registered tremendous evolution by achieving almost everything a top university should and the university makes the experience of a student more rewarding than at an institution with restricted number of subjects. "Many international students prefer taking admission at LPU, as they would get varied choice of professional courses on a single campus. In order of their individual preference, they seek admission for programmes in relation to Information Technology, Business Management, Para-Medical, Engineering, Sciences, Architecture, Agriculture, Hospitality Sector and more," elaborates Mittal. As students are real canvassers for their respective institutions, LPU international students are no less than any other in imbibing this spirit. They keep on adding value to the institution globally. Mittal adds,"All of them remain connected to the university and guide other students in their countries about the qualities at LPU. They also exhibit their extraordinary skills at their work places, which automatically amazes on looking co-workers about the best being imparted here."
For the ardent researchers at LPU, those are keen to use a blend of qualitative and quantitative research methods, outreach-training programmes keep on going at the campus
Blending Indian Ethos with Global Excellence
Through its slogan of transforming education, LPU seeks to revive the golden-glory of ancient Indian education system. By providing an academic ambience, innovative pedagogy of global significance, LPU aims to continue preparing students to succeed in a highly competitive professional environment. "Here, students are made to undergo an academic curricula designed with industry immersion programmes, where they learn through live projects, workshops under the guidance of experts. As such, the curriculum and pedagogy followed in LPU are at par with the best of the universities of the world," mentions Mittal. LPU University has one of the most advanced and industry relevant curricula in the country, as the management of the university is very keen on keeping it updated every year based on the feedbacks of the industry, academia and students. It gives unique advantage for the LPU students, as most of the Indian universities do not update their curriculum at all.