Higher Education Review ›› Magazine ›› November-2017 ›› Special issue
Manchester International Educational Consultancy: Celebrating Two Decades of Dedicated Services in Overseas Education
Author : HER Team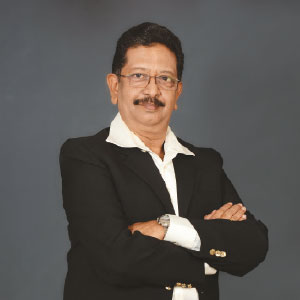 G.K.Unnithan, Founder & CEO Manchester International Educational Consultancy
Going abroad for higher education is a once in a lifetime experience, which makes it imperative for the aspirants to seek the service of the country's best abroad education consultants. Providing a comprehensive counselling experience for students looking to study abroad, Manchester International Educational Consultancy located in Coimbatore has completed its two decades of unparalleled service and care. The relentless efforts of Manchester International have helped over 30,000 students to gain admission in reputed universities abroad.
Now, a leading overseas consultant to USA, France, Europe, Dubai and New Zealand, Manchester International holds a startling 98 percent Visa success rate.
G.K. Unnithan, an industry veteran who started Manchester International in 1997 with a clear vision to guide the students aspiring for foreign studies, says, "Over the years, we have expanded our wings to provide opportunities for education in overseas universities through tie-ups with those venerated educational institutions. In the overseas education consultancy field, now we are capable of claiming 90 percent success stories and we avow our honesty and sincere work towards the student community as a mark of the successful survival in this competitive world."
Now, a leading overseas consultant to USA, France, Europe, Dubai and New Zealand, Manchester International holds a startling 98 percent visa success rate. "We are associated with top universities and overseas education consortium of agents like 'Join In Campus Paris' for France, 'Indo European Consultancy' for Europe and 'Hope' for New Zealand, where we assure admissions and give visa guidance to the students," claims Unnithan. Manchester International has changed the life of every student towards their career studies with expertise counselling and effective training solutions to their higher education abroad. The counselling and the perfect moulding completely depend on student requisites considering the academic credentials for their specialization fields and research proposals for higher studies.
At Manchester International, selection of students is done meticulously and highly transparent for their higher education. Unnithan and his team of expert counsellors give a list of possible options for the particular applicant, in accordance with his/her field of study, budgetary convenience and academic profile. This process is created through directly contacting the required world-class and acknowledged educational institutions. Unnithan says, "The priority lies completely in the contentment of the candidates and in the success rate of the admissions. We have altered the verve of every student towards their career goals through efficient counselling and successful training solutions towards their aspired specialization areas and proposals for higher studies in distinguished universities throughout the world."
As a training centre for foreign entrance under the ETS and British Council Authorized Agency examinations, including GRE, GMAT, TOEFL and IELTS, Manchester International holds a rare distinction of being the only consultant in the South India to give resource by way of library for the student to work for an unlimited period until they take up their exams. Unnithan pinpoints, "We have a dedicated team of IIT faculty members to train, motivate and redefine the students' career."