Higher Education Review ›› Magazine ›› July-2018 issue
The Changing Dynamics of Hospitality Industry
Author : Ashish Vohra, Founder & CEO, jüSTa Hotels & Resorts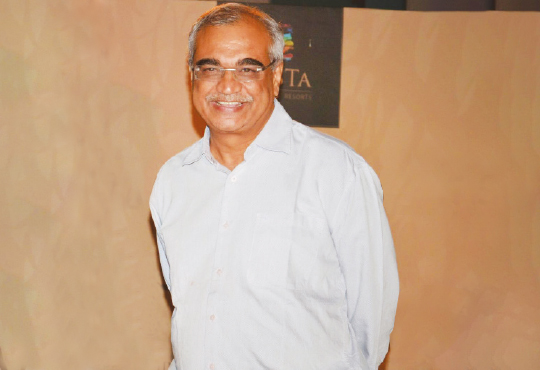 Ashish Vohra, Founder & CEO jüSTa Hotels & Resorts
The hospitality industry has undergone a drastic change from the days when I began my career in the industry, in the 1990s. I have spent nearly three decades in this industry and have had the opportunity to work with the best in every aspect of hotel-keeping and learn from them. Having interacted with leaders from the different industries, from retail, manufacturing, software, banking, infrastructure, logistics and so many other industries, I have learnt from experience that after the Defence Services the hospitality industry is actually the best to instil discipline and build a good character in anyone, which are life skills. While education does give us the required theoretical knowledge, it is here that we learn to understand respect for other individuals, good mannerisms and master new skills sets through hard work and determination. Over the years, there have been several changes in our segment, faster, simpler and more efficient ways of doing work. In the initial years, changes were few and far-between. There has been something new introduced only once in a few years, and the growth was more gradual. However in the last ten years, due to the aggressive development of technology (both hardware, software and mobile), these changes have become increasingly dynamic, every few months we are treated to something new.
In the last ten years, due to the aggressive development of technology, the changes have become increasingly dynamic, every few months we are treated to something new
Competition and other such factors have played a crucial part in the way we function in our hotels. The entry of 3rd party partners such as online travel portals (OTAs), reputation management, mobile technology, data analytics have entirely transformed the way our day to day tasks are done and our approach to it. OTAs, such as Booking.com and Makemytrip amongst so many others, have taken marketing and sales for business to a new level by bridging and increasing the connectivity between the hotels (suppliers) and the guests (buyers) and this they have taken it to the next level by moving to the mobile apps. Other third-party partners such as reputation management companies (Tripadvisor is one example) are critical in influencing buyer decision making while choosing to book hotels based on the review written by other guests. Revenue Management companies will help optimize the inventory to sell at the highest possible rate looking at the data from history, market, demands levels using sophisticated algorithms. A hotel company can market its' rooms and services halfway across the world using just the mobile phone.
I have now been entrepreneur for the past 13 years and along with my team have been adapting to the new introductions to change the way we do business and will continue to do so to stay relevant in the market. However, there is one very important factor that our industry specifically must never forget – no matter how technology and development influences and changes the way we do our business, we must never forget that as we are in the business of hospitality, service rendered by us can never ever be replaced as these services require a human touch, warmth, sensitivity, respect, emotions, and passion that must be demonstrated to guests, another human being. Not a machine; Not a Room Number; certainly Not a Rate Tag.