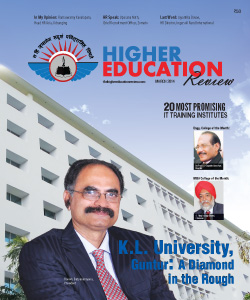 20 Most Promising IT Training Institutes
In 2014-15, the IT services sector growth is projected at 5.6 percent. This translates to companies getting bigger and hiring more number of people. With an increase in hiring, there will be a definite increase in the number of candidates applying for these jobs. However, companies have started screening the candidates more thoroughly as majority of them, despite possessing the degree certifications do not possess the relevant skill sets required for the job. This is where the training institutes in the IT hub are stepping in to augment the skill sets of individuals who have just completed their graduation, prospective job seekers with experience and individuals who are aspire to move up the corporate ladder in their company.

We at the Higher Education Review recognize that the infrastructure, faculty and the performance of its trainees in the industry, which in turn can be considered by the clients recruiting them, all conclude to define the value of training provided by a training institute. Our team of experts that consists of top HR Managers and Educationalists has used all these parameter to bring you the Most promising IT Training Institutes.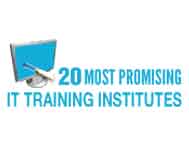 Nominate College/Institute
×
Nominate College/Institute
Our subscribers play a decisive role in finalization of our annual list of "20 Most Promising IT Training Institutes" by nominating those which have served them with excellence and are praiseworthy. If you feel there is a College/Institute that deserves to be on our annual list, do write to us about them mentioning their value proposition.
Data not inserted