Higher Education Review ›› Magazine ›› December-2017 ›› Special issue
Academic Reputation: R.V. College of Engineering
Author : HER Team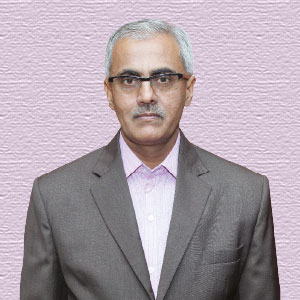 Dr. K.N. Subramanya, Principal R.V. College of Engineering
Operated by the Rashtreeya Sikshana Samithi Trust, R.V. College of Engineering (RVCE) was founded in 1963 and stand with pride today as one of the top-ten self-financing engineering colleges in the country. Enrolling more than 1500 students annually, RVCE abides by to adopt the mantra of transmitting Outcome-Based Education (OBE) with a focus on experiential learning, interdisciplinary research, good governance, entrepreneurial culture, sustainable and inclusive technologies.
RVCE is affiliated to the Visvesvaraya Technological University and has 15 departments in the campus offering 12 Under Graduate Engineering programmes, 21 Master Degree programmes including Doctoral Studies. The MoU with University of Applied Sciences, Wurzburg-Germany further helps the institution in offering a one-year certification programme in Business Engineering, Logistics and Mechatronics.
Existing in the higher education arena for more than 50 years now, RVCE has earned several achievements and acknowledgment from different forums. Among all, the most recent is obtaining the 2ndrank among Technical Institutions selected for the World Bank supported TEQIP Phase II Sub Comp: 1.2 and 1.2.1, facilitated by MHRD GOI. Also in 2008, the college was widely appreciated for having the highest number of gold medal-winners among colleges affiliated to Visvesvaraya Technological University.
Dr. K.N. Subramanya, Principal, R.V. College of Engineering says, "Each member of RVCE has an appetite for quality knowledge.Whether it is the teacher or the student, we work as a team to bring out the best results at the end of the course." The institution holds the honor to maintain a 95 percent placement record over the years and raising the bar with each passing year with the conviction to produce all-around professionals instilled with substantial proficiency. "Over 135 companies already visited the campus in the current year and we are expecting to welcome more companies by the end of the year," adds Dr. Subramanya. Highest salary offered Rs. 40.0 lakhs per annum and the Median salary is Rs. 6.75 lakhs per annum. The major recruiters RVCE witnesses are CISCO, IBM, Intel, Samsung, Bosch, Wipro, ABB, Mindtree, Infosys, Cognizant, just to name a few.
The role of the alumni of the institution is amply noticeable where the alumni contribute actively to the placement process, internships, encouraging students to undergo projects including voluntarily award a scholarship to students considering merit and financial conditions along with distributing Silver Medal to the top graduating students. "The Alumni Association was initiated during 1978 as 'Old Boys Association' and subsequently the Association got registered in the year 2000. Since then, the bond of the alumni with the institution and the students is only multiplying," explains Dr. Subramanya.
Existing in the higher education arena for more than 50 years now, RVCE has earned several achievements and acknowledgment from different forums.