Higher Education Review ›› Magazine ›› December-2017 ›› Special issue
Programme Efficacy :Akshaya Institute of Technology
Author : HER Team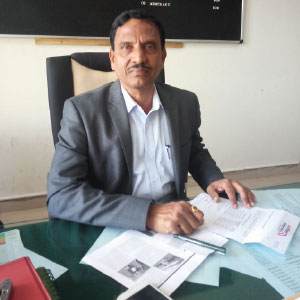 Dr. K.V. Sreenivas Rao, Principal Akshaya Institute of Technology
Producing Globally Acceptable Graduates
Under the shield of Akshaya Education Trust, Dr. Shivakumar initiated one of the most premier rural engineering colleges in Tumkur district, away from the bubbling city atmosphere, Akshaya Institute of Technology in 2009. Imparting high academic excellence to produce world class engineers, the primary motto of the institute is to stand out as the ultimate hub of technical education amongst the student community.
The students of the Akshaya Institute of Technology are uniformly motivated to take part in co-curricular activities and develop an all-around personality
Since its inception, the institution has been focused on character building and the man making exercise by inculcating ethical, moral and spiritual values in the students. "Anticipating the need for quality engineering graduates in the region, we are determined to generate individuals who are capable to meet the global challenges in the field of Science and Technology," shares Dr. K.V. Sreenivas Rao, Principal, Akshaya Institute of Technology.
Situated over 25 acres of land with widespread buildings and lush green open space, the campus of the institution includes all the modern amenities ranging from audio-visual equipment, smart boards for maintaining impressive, to well-equipped laboratories and separate hostels for boys and girls. The campus also owns a dedicated library and information center in an independent spacious block loaded with 6559 volumes, 1468 Titles and reference books, periodicals, reports and standard specifications. With all the facilities embodied, the students are welcomed in the institution to pursue undergraduate and postgraduate courses in four thrust areas of engineering viz. Mechanical Engineering, Civil Engineering, Computer Science and Electronics and Communication Engineering.
"Highly qualified and trained faculty members of the institute are thoroughly versed in their respective subject matter and are committed to the cause of quality technical education in a comprehensive manner," opines Dr. Rao. The faculty members prepare a good blend of practical and theoretical learning module where the students are asked to move away from the classrooms to get themselves incriminate more into practical training in the institution's laboratories. "There is a necessity of regular knowledge check of the instructors in order to make sure of 100 percent prosperity of our students. Hence, we encourage our faculty members to actively participate in training programmes to update their knowledge of the changing requirement," claims Dr. Rao.