Higher Education Review ›› Magazine ›› April-2018 ›› Special issue
Bangalore: The Eden of Education
Author : Sarath Shyam, Managing Editor, The Higher Education Review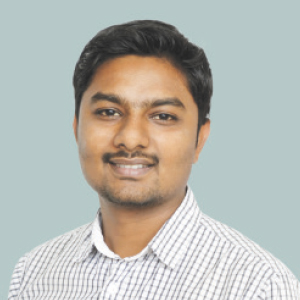 "There are more than 200 PU Colleges in Bangalore. How is your institute different from them?" I was interviewing a PU College principal. By mentioning some numbers, I had taken out my regular act of pretending like an expert in this field, though I was completely new at the point of time. Unfortunately, my trick did not work well with him and his answer was another question, "do you know how many PU Colleges we have in this city?" Luckily, he did not allow me to come up with another wild guess about the numbers. He continued, "The southern part of Bangalore alone has over 500 PU Colleges, including the unrecognized ones." This incident happened in the beginning of my career still reminds me about the sheer size of the subject that I deal every day and makes me a passionate learner of this system.

Indeed, with hundreds of colleges and thousands of schools providing global standard education, Bangalore is a compelling choice for students. The city offers something for everyone. For a person who is interested in research, there is an IISc in CV Raman Road, which has bagged a place in top 200 institutes in QS World University Ranking. IIM Bangalore in Bannerghatta road is an epitome of cutting-edge management education. NID and NIFT for design, NLSIU for law and the list goes on. All the premier institutions in Bangalore have excelled in the delivery of quality education in various disciplines and enabled the students to grab lucrative jobs, which are also available at their doorstep in the city. With so much in store, Bangalore will remain as a magnet mountain, attracting talents across the world.

However, with the rise in numbers, comes the difficulty of choosing the right one. In this issue, we have come up with a list of 'Top 20 Promising Education Institutions in Bangalore – 2018.' We hope our efforts will help the students and parents in making accurate decisions about their higher education needs in Bangalore. On the cover, we feature Bangalore Culinary Academy, an innovative place where learners can earn a strong foothold in the culinary and patisserie industry.

Enjoy reading.