Higher Education Review ›› Magazine ›› December-2017 ›› Special issue
Innovative Placement Practices : Prof. Ram Meghe Institute of Technology & Research
Author : HER Team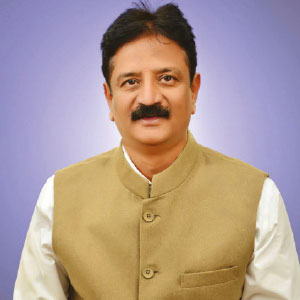 Dr. M. S. Ali, Principal Prof. Ram Meghe Institute of Technology & Research
Counted amongst the topmost technical Institutes of Maharashtra, Prof. Ram Meghe Institute of Technology & Research is dedicated to the upliftment of the highest standard of technical education and research in the core and strive for overall personality development of students so as to nurture not only quintessential technocrats but also responsible citizens. Established by the Vidarbha Youth Welfare Society in 1983, the institution has traveled a splendid journey of 34 years in educating the aspiring engineers and constantly bestowing them with a blissful future.
Under the Chairmanship of Dr. Nitinji Dhande, the Vidarbha Youth Welfare Society, the institution has blossomed into a place where the student is the first and foremost entity.
Offering a wide array of options, the institution covers B.E. Degree courses in five disciplines viz. Civil Engineering, Computer Science & Engineering, Electronics & Telecommunications Engineering, Mechanical Engineering and Information Technology including M.E. Full time degree courses in six specializations, namely, Electronics and Telecommunications Engineering, Computer Science and Engineering, Mechanical Engineering (CAD/CAM), Mechanical Engineering (Thermal Engineering), Civil Engineering (Structural Engineering) and Information Technology.
"Working professionals are always looking to enhance certain skills or acquire some new skills. With more skills, they are able to perform better in their current role and hence enhance their prospects of promotion. Acknowledging this demand, we have started part-time courses for those professionals," states Dr. M.S. Ali, Principal, Prof. Ram Meghe Institute of Technology & Research. The professionals are offered part-time M.E. courses in five specializations- Computer Science and Engineering, Digital Electronics, Environmental Engineering, Information Technology, and Production Technology. For producing talented graduates with the right attitude, the institution has been recognized by the Indian Society of Technical Education (ISTE), New Delhi in 2016 as Best Engineering College Award.
Engineers of the present day require more abilities compared to the previous time. This instigated the management of the institute to highlight the holistic development of the students as the priority in the to-do-list. All the students are provided with substantial training in software skills, personality development, entrepreneurial skills coupled with classroom teaching where the thrust is given over Bloom's Taxonomy. Dr. Ali shares "The students are encouraged to take part in several responsible administrative positions which not only improves their leadership skills but also helps them to achieve academic excellence.
Participation in several events and activities like NSS, blood donation camps, and so on instills social responsibility amongst our students." Additionally, the institution organizes a National level technical festival, 'TEKNOW-EXPERTS' every year to render the platform for students to showcase their creative talent and ideas.
The students also get an access to timely career counseling which eliminates any kind of doubts they possess with their career.