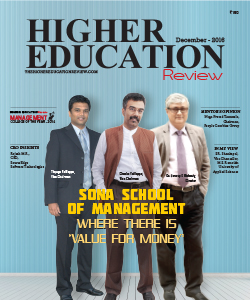 Management College of the year- 2016
India, one of the world's largest providers of management education, contributes a lot to the businessworld. Today, the revamping outlook of youth towards their career is giving way to the increase in the number of management institutes in India. On the flipside, the corporate firms are looking for the job ready individuals rather than spending time in training them just after the recruitment.  Hence, there arises a need for the b-schools to undergo frequent changes to be more contexts specific. 'Innovateor die' is another slogan, which has to be strictly followed by the management institutes to adapt to the  changing situations.

The institutes must be ready to welcome the changes in the business world and update themselves with the curriculum, methodology and people. Only the right mixture of faculty members, infrastructural facilities,innovation, and research and industry tie-ups can make a good institute. Presently, many management institutes are following a fresh strategy to make up with the changing trends. However, with the increasing race of the B-school sector, they are striving hard to prove themselves to be the best in creating skilled managers. While, institutes like IIMs continue to be the favorite among management aspirants in India, many b-schools are providing quality education and making the premier b-schools run for their money.With a good number of experts on the panel, we at higher education review understands the pain of management schools in the country that are striving relentlessly to provide an effective learning environment to aspiring students by overcoming the modern day challenges. Management College of the year, 2016, a yearly practice that we have been doing since our inception, lists B-schools that are improving their services.

Our expert team consisting of top HR managers and Educationalists, evaluated hundreds of nominations we received to come up with a comprehensive set of B-schools in the country that have performed well in parameters such as infrastructure, faculty, industry interaction, innovative programs, research and placements. We have categorized each entry by understanding the institute's key strength. In the next few pages, we bring you some of the top management schools across the country selected by our expert panel as the 'Management College of the Year, 2016'.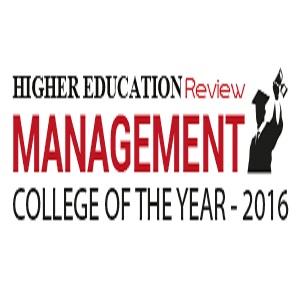 Nominate College/Institute
×
Nominate College/Institute
Our subscribers play a decisive role in finalization of our annual list of "Management College of the year- 2016" by nominating those which have served them with excellence and are praiseworthy. If you feel there is a College/Institute that deserves to be on our annual list, do write to us about them mentioning their value proposition.
Data not inserted